Ketty - French Foodie in Dublin
A portrait of Ketty, French Foodie in Dublin, for a series of portraits of people involved in food in Ireland. The complete set of portraits were exhibited at Taste of Dublin.
Salted Caramel Chocolate Sauce Cake with Raspberry
A lovely romantic Valentine's Day recipe of salted caramel sauce cake with fresh raspberries.
An tUachtarán Michael D. Higgins - President of Ireland
An tUachtarán Michael D. Higgins, photographed in Arbour Hill, the resting place for the executed fighters of the 1916 Easter Rebellion.
This portrait was part of a series of portraits of Michael for his election campaign another uses. One being used for the cover of his book 'Renewing the Republic.'
Seafood Gumbo
A lovely seafood gumbo photographed for Klaw, the crab shack in Temple Bar in Dublin.
Dispatch Dept. Coghlan's Artisan Bakery
This portrait was part of a project photographing the whole of the process of bread and pasty making, the skilled bakers and operatives and finished up with a series of food photographs of various finished bread and pastries.
Old Dubliner Whiskey Liqueur
Still life photography takes place both in studio and on location. This bottle of whiskey was photographed in a moody studio setting.
Sports Surgery Clinic
I am working more and more with both medical and pharmaceutical clients. This shot of a surgeon preparing an instrument for micro knee surgery.
Graham Knuttel - Artist
This is part of a series of portraits of painters who work or have connection with Ireland. It is an ongoing project.
Vote Yes
It was great to be part of the Vote Yes for marriage equality referendum. The vote was carried by a huge majority. This particular shot was a composite of 5 individual shots. The models were cast at lunchtime. Photographed later in the afternoon. The final shot was on the desk of the design company the next morning.
Tradition Burger
This burger was photographed for Coghlan's Artisan Bakery. Part of a series of food photographs for use in advertising, livery, web sites and social media.
Scallop Ceviche
So tasty and so simple. Slice scallop thinly. Cover with lime juice for 30 minutes. Eat. Fantastic.
This food shot was part of a series of scallop shots with food stylist Johan van der Merwe.
Errigal Bay Crab Claw Packaging
This was one of a series of shellfish photographs for Errigal Bay, a Donegal based company specialising in shellfish. Primarily used for their lovely designed packaging the photographs were used for printing and display units as well as web sites and social media.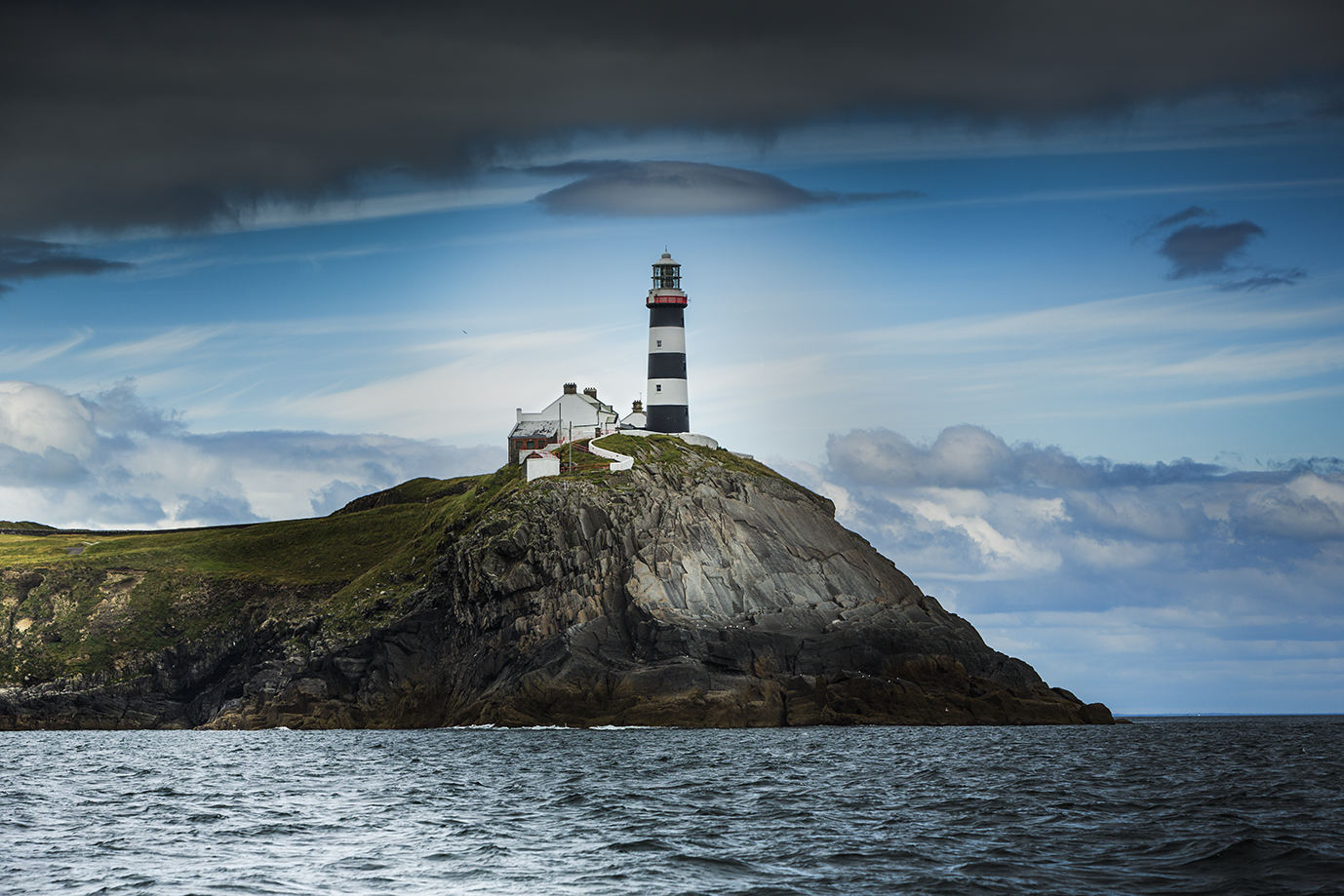 Old Head of Kinsale
This is the very beautiful light house at the Old Head of Kinsale off the coast of Cork.
Robert Ballabh - Artist.
This is part of a series of portraits of painters working or associated with Ireland.
Physalis
This is part of a series of found items photographed on black. These beautiful and delicate seed pods come from a garden plant called physalis also known as Chinese lantern.
Jameson Whiskey
This was photographed to launch the Jameson branded glass.
Technically a tricky project to bring up etched logos and the moulded logo on the glass base as well as showing a beautifully lit glass of whiskey.
The Hound of the Baskervilles
This promotion photograph of Shelock Holmes and Dr Watons was photographed on location on Howth Head in Dublin, We brough lights to enhance the sense of mystery. It was great fun.
Limbo
Coghlan's Artisan Baker launched an under 100 calorie bread roll. The photography was shot for Limbo packaging. The bread roll is very popular.
Mobile Phone
Photographed for O2 for their Christmas brochure.
Surgeon with scans
This was part of a series of photographs of the Hermitage Clinic in Lucan, Dublin.
Vanilla Ice cream with chocolate sauce
Photographing ice cream can be a challenge. Here we used real ice cream and still managed to get the texture and colour before it melted.
Angela - The Iveagh Trust
Angela works in the Iveagh Trust Hostel for homeless men in Dublin. Her cgood humour comes through immediately on meeting her. She does trojan work here alleviating the harshness of life for homeless men in Dublin.
Gerry Bolger - Botanic Office Equipment
Gerry opened his cash register service company in the 1960s. He saw the digital revolution up front. Now retired he kept a selection of cash registers from over the years. His family continue to run the business.
OVERVIEW
An overview of recent projects showing portraits, people, food, still life and landscape photography.
Go to the 'People,' and 'Food - Still Life - Landscape' links to see more images.